Forthcoming
The Rise of the West 1500-1850: Entrepreneurship, Culture, and the Birth of Modern Economic Growth. Cambridge, MA: Harvard University Press.
Understanding Revolutions: Their Origins, Processes, and Outcomes, with John Foran and Eric Selbin. Beverly Hills: Sage Publications.
Concise Encyclopedia of Comparative Sociology, edited with Sasaki Masamichi, Ekkart Zimmermann, and Stephen K. Sanderson. Leiden: Brill.
Published
Political Demography: How Population Changes Are Reshaping International Security and National Politics edited by Jack A. Goldstone, Eric P. Kaufmann and Monica Duffy Toft (June 30, 2011)
Why Europe? The Rise of the West in World History 1500-1850 (Explorations in World History) by Jack A. Goldstone (Jun 17, 2008) [Translations into Chinese, Italian, Portuguese, Korean]
Improving Democracy Assistance: Building Knowledge Through Evaluations and Research. Garber, L., Gerring, Gibson, C. A., Goldstone, J. A., J. Seligson, M. and Weinstein, J. et. al. Washington, DC: National Academy of Sciences, 2008.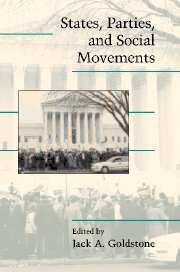 States, Parties, and Social Movements: Protest and the Dynamics of Institutional Change by Jack A. Goldstone, editor (2003). [Chinese Translation 2010] A CHOICE Outstanding Academic Title, 2005
Revolutions: Theoretical, Comparative, and Historical Studies (ed.): third edition by Jack A. Goldstone (Jul 9, 2002)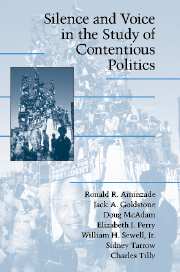 Silence and Voice in the Study of Contentious Politics by Ronald R. Aminzade, Jack A. Goldstone, Doug McAdam and Elizabeth J. Perry (Sep 17, 2001)
Who's Who in Political Revolutions: Seventy-Three Men and Women Who Changed the World edited by Jack A. Goldstone (1999)
The Encyclopedia of Political Revolutions Jack A. Goldstone, Editor-in-chief. (1998)
Revolution and Rebellion in the Early Modern World by Jack A. Goldstone (Mar 4, 1993) [1st edition: 1986. 2nd edition: 1994, Persian Translation: 2008]
Revolutions of the Late Twentieth Century, edited by Jack Goldstone, Ted Robert Gurr, Farrokh Moshiri. (1991)
Revolution and Rebellion in the Early Modern World. Berkeley and Los Angeles: University of California Press. (1991) [Chinese Translation, 2012]